AGENCY
Discover Real Estate Monte-Carlo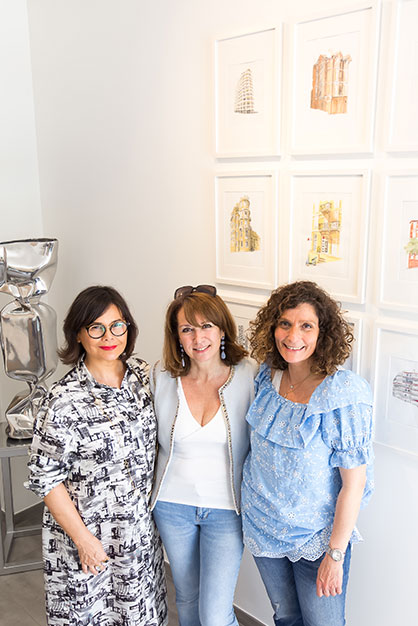 Agency
Real Estate Monte-Carlo
With our experience in the real estate sector in the Principality of Monaco for over twenty years, our team is ready to assist you in your real estate search by offering a service that is second to none.
We strive to provide the highest level of service based on our local knowledge, expertise and professionalism. Our team of experienced professionals are able to communicate in various languages; French, English, Italian, German and Serbian.
From the moment you tell us what you are looking for, we are able to show you all available properties in Monaco that match your requirements both for sale and to rent. We work closely with other established agencies and have access to properties both on and off the market within the Principality.
Because your time is precious, we will select and present the properties corresponding to your requirements that are currently on the market. This will come at no extra cost to you, as the agency fee will remain the same.
We can provide property management of your assets, offering all our Landlords a tailored service. We also put our expertise at your service for all property valuations.
We will also introduce you to a wide range of skilled professionals and specialist companies that will assist and guide you through the various administrative and tax related procedures, or with a refurbishment project of your property.
Our goal is to provide a solution to all of your property requirements.
Some words from Anne-Marie Fissore, Managing Partner of REAL ESTATE MONTE CARLO :
"Being a Monegasque real estate agent, I feel honoured to support and welcome new international residents and I take pleasure in helping and guiding them in the sometimes complex matters of relocating to the Principality.
My husband has been an international Ambassador in previous times and having drawn from that experience, I feel that our role as professionals is to also be an Ambassador of our Principality, to explain the finer nuances of living in such a place, to help our clients to feel at home in our country as seamlessly as possible, we want you to enjoy our country as much as we do.
I have 30 years experience in this sector and it is a pleasure meeting new people from all over the world – it is like a new adventure every day. Living in an international world, I want my agency name to be instantly recognisable, we are REAL ESTATE MONTE CARLO and that is what we specialise in!
Our team's core philosophy is helping new comers with our smile and professionalism, to welcome them and give them a service personalised to their requirements.
Our aim is to provide a tailor-made service for every client".